Providing a wide range of high-tech products to a demanding customer base requires good understanding of the requirements of the market and customers. APPEX is constantly identifying new business opportunities and working with domestic and overseas manufacturers to adapt their products and services to the local market.
DELO (Germany)
Not just industrial adhesives: DELO offers innovative solutions, customized consulting and trainings From a variety of suitable industrial glues all the way to application-specific support: Outstanding R&D in bonding technology is just the beginning! Together with our customers and partners, we develop customized adhesive solutions – no matter how complex the application requirements may be. We choose suitable products for your specific application and then offer comprehensive training, so you know all about the DELO equipment and products you work with! Please contact us now if you have any questions about our range of industrial adhesives.
Milestone Systems (Denmark)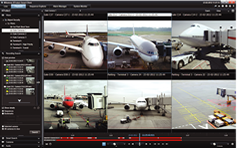 Being the world leader in open platform IP video surveillance management software Milestone Systems requires high standards and performance from our worldwide net of distributors and resellers. Japan has always been a challenging market for Milestone, not only because of high demands from end-users but also due to cultural aspects. APPEX' local knowledge and experience from the optical industry in general, in-house software skills and dedicated sales force have all been key factors in growing our installed base.
https://www.milestonesys.com
Milestone Systems K.K.
CN1(Korea)
Creative Innovator for Atomic Layer Deposition Technology CN1 has become the leading supplier of Atomic Layer Deposition (ALD) equipment through aggressive investments in R&D.
Our equipment designs and process technologies have been thoroughly proven and perfected over a decade of intensive development.
As a result, high-tech organizations working in the semiconductor, display, bio-tech and advanced energy industries now prefer CN1 ALD systems to meet their most demanding nanotechnology applications and production needs.
The proof is that CN1's ALD equipment is now in use at hundreds of leading Universities, Research Institutes and Companies in the United States, Japan, Singapore, Taiwan, Russia, China and Korea.
Our successes to date and our continual drive to grow as a global company demonstrate that CN1 truly "Can be the Number One".