ActivitiesCORE COMPETENCES
At APPEX we want to be a high-tech production and trading company with distinct abilities and skills to support and add value to domestic and foreign companies' activities in and around Japan by offering high level products and services in order to reach the targets for our customers and ourselves.
Our Activities & Core Competences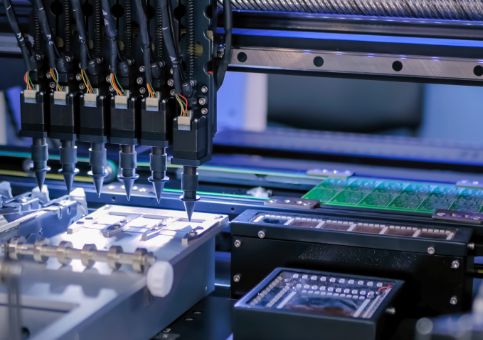 APPEX' mission is "To create value for high tech companies in Domestic and foreign high-tech companes". We are a medium sized company and we pride ourselves of being an organization rich in the competences necessary to succeed in a tough industrial market environment.
Through our soon 50 years of history APPEX has developed from a small company focusing on maintenance of optical lenses into a high-tech company providing services from full-fledged manufacturing of sensitive equipment for next generation IC including all complementing disciplines as well as trading in sophisticated process and measuring equipment for the semiconductor and related industries. All this without forgetting our past!
In accordance with our mission we can supply a wide range of services all centered around the needs of local customers.
Sales & Distribution:
APPEX acts as distributor for several well-known high tech companies. Our sales force is trained to respond to the ever changing requirements of the manufacturing industry.
OEM-Production
APPEX produces equipment of OEM-basis for several domestic and overseas companies addressing the Japanese semiconductor market. This can give a good capacity utilization as well as instant product acceptance. We know which components are readily accepted at major Japanese end-users. 'Made in Japan' is still a strong parameter.
Service & Maintenance
For companies who either do not have a local service repair facilities/field service in Japan or may wish to outsource such activities, APPEX is an interesting option. We are providing such services to a number of well-known companies.